Every design has a story
A fusion of Western and Asian culture, Parisa's Design collections feature hand-crafted and expressive pieces that our clients have come to treasure.

In Persian culture, the waters of the lake and lagoon hold endless mysteries. The fish who swim in these waters are symbols of knowledge and wisdom.
Calmness, a sterling silver rhodium-plated pendant with 18" chain was created for POLKS Gallery (London, UK). The fish was painstakingly carved out of turquoise with diamonds inset for eyes and scales, mother of pearl for sea-grass, surrounded by navy-blue enamel to represent the water.
All Parisa's Designs Collections feature bold shapes and genuine gemstones.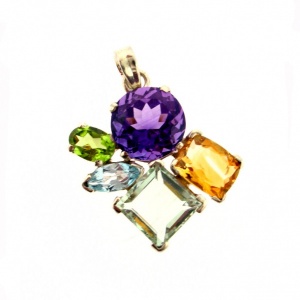 Simply Stone – Each gemstone is mysterious. In this collection, stones have been used to tell the legends of our ancestral past. See more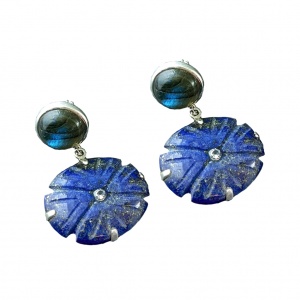 Garden of Enchantment – Inspired by the charm and natural beauty of flowers, wearing this collection will take you to a place of tranquility. See more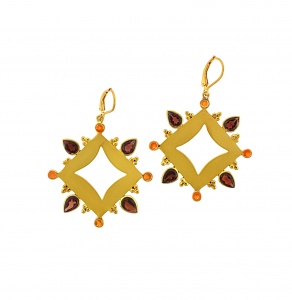 Geo Polis – Ancient Greek mythology is reflected in a collection that was created copying jewelry techniques first used during the Hellenistic period. See more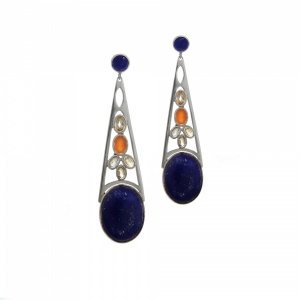 Drop –  Water is life and this collection is inspired by the shape of a drop of rain. The image of a drop of dew of a leaf is mirrored by creating tiny spheres on the surface of the jewelry. See more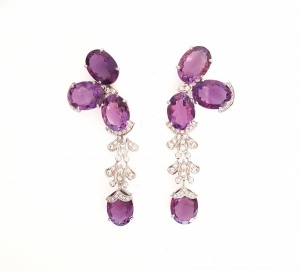 Couture – Like all couture, this collection gives a glimpse of the immortal playground of unlimited imagination and creativity.  See more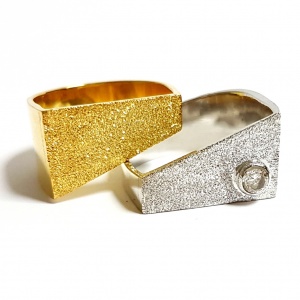 Minimal – This simple collection uses symbols to tell how we can experience harmony with nature in our modern world. See more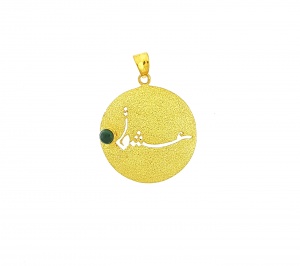 Persian – Persian symbols are used in current, bringing ancient stories into our modern world. See more