Parisa's work has been greatly influenced by her gift and heritage as a painter.  Each design she creates for her individual clients is a unique combination of beauty, complexity and color. Parisa has been greatly influences from her personal journey of self-discovery in India.
The house is based in India since 2011 where she has direct interaction with professional stone-cutters where she ensures the detailed cut of every stone, her approach is uncompromising when it comes to stones, crystals and the making process. Some of Parisa's hallmarks are bold shapes, large pieces, genuine gemstones and sterling silver- a mixture of glam and style. Parisa is known for special cut and shape with fusion of Western and Asian culture, which is, consists of only the finest natural and rare stones from India a country known as the mother of spiritually and natural stones. Parisa has been involved in International shows, Magazines & Also part of women's jewelry association. She is also a head of design department of Crystal earth Studio since 2012.
She mixes traditional styles with innovative designs which have a fashion forward artistic appeal and are also deeply inspired by a raw curiosity for all natural and earthly elements. Parisa sees with the eye of a painter for whom color is an alive thing, sampling and combining to find the inspiration at the very heart of any new design. She values quality and distinctiveness which is why her clients trust her to deliver the most unique and expressive pieces. A typical Parisa's piece is pared down to one or two types of stones which can be worn day and evening and for many occasions, including items for men. Over time parisa expanded her selection to include fine jewelry.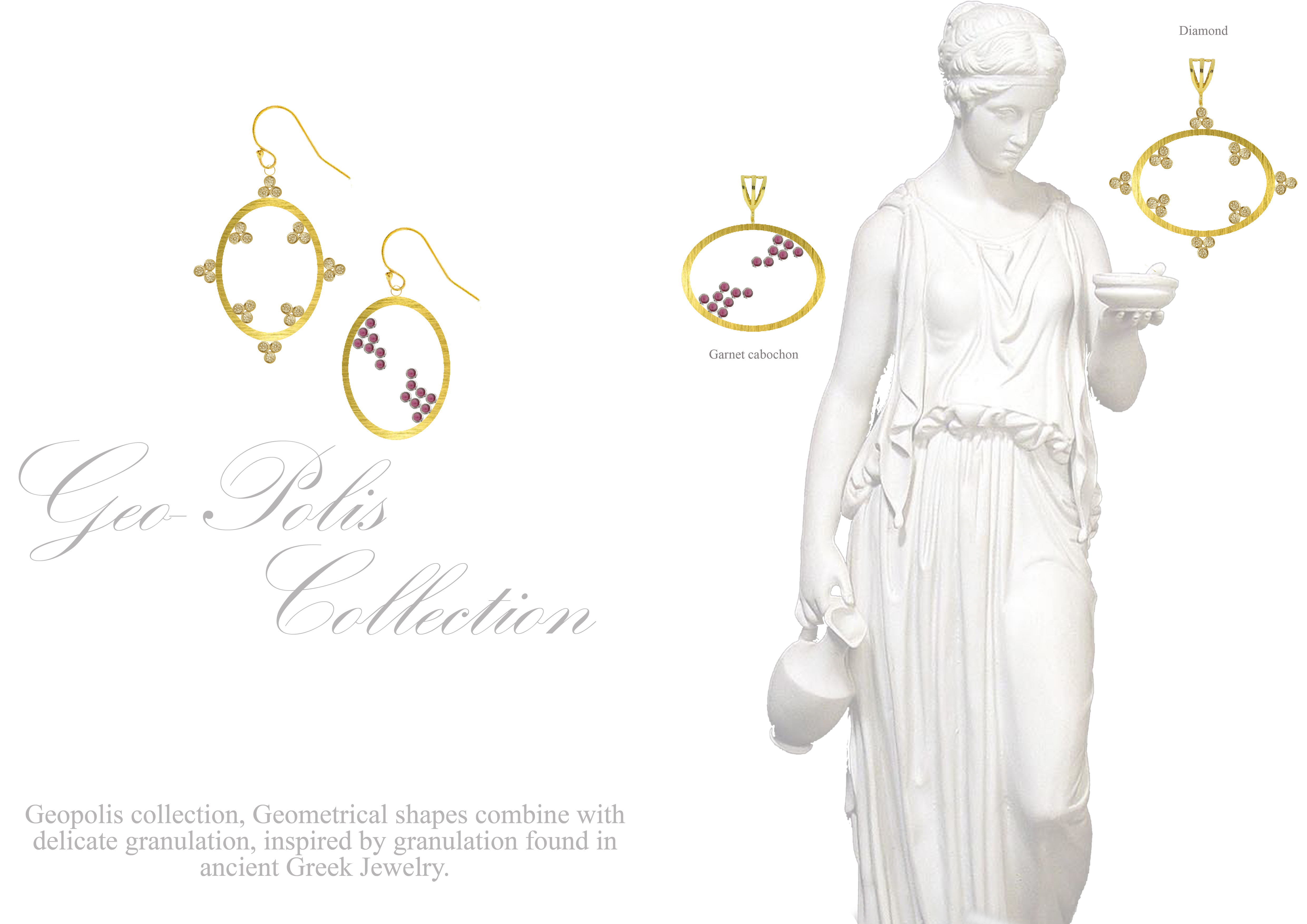 I am woman who designs for women
I want women to wear my jewelries and feel the connection, confident and empowered.
I am a natural student therefore, I am constantly seeking to learn and discovering new things. Through this journey of life I got to this conclusion that, you can not be something or somebody that you are not, & as I am always trying to stay true to myself, I believe this can be seen reflected in my work.
For me, there is a story & a beauty in each natural stone, discover your own inner beauty & story by wearing my jewelry!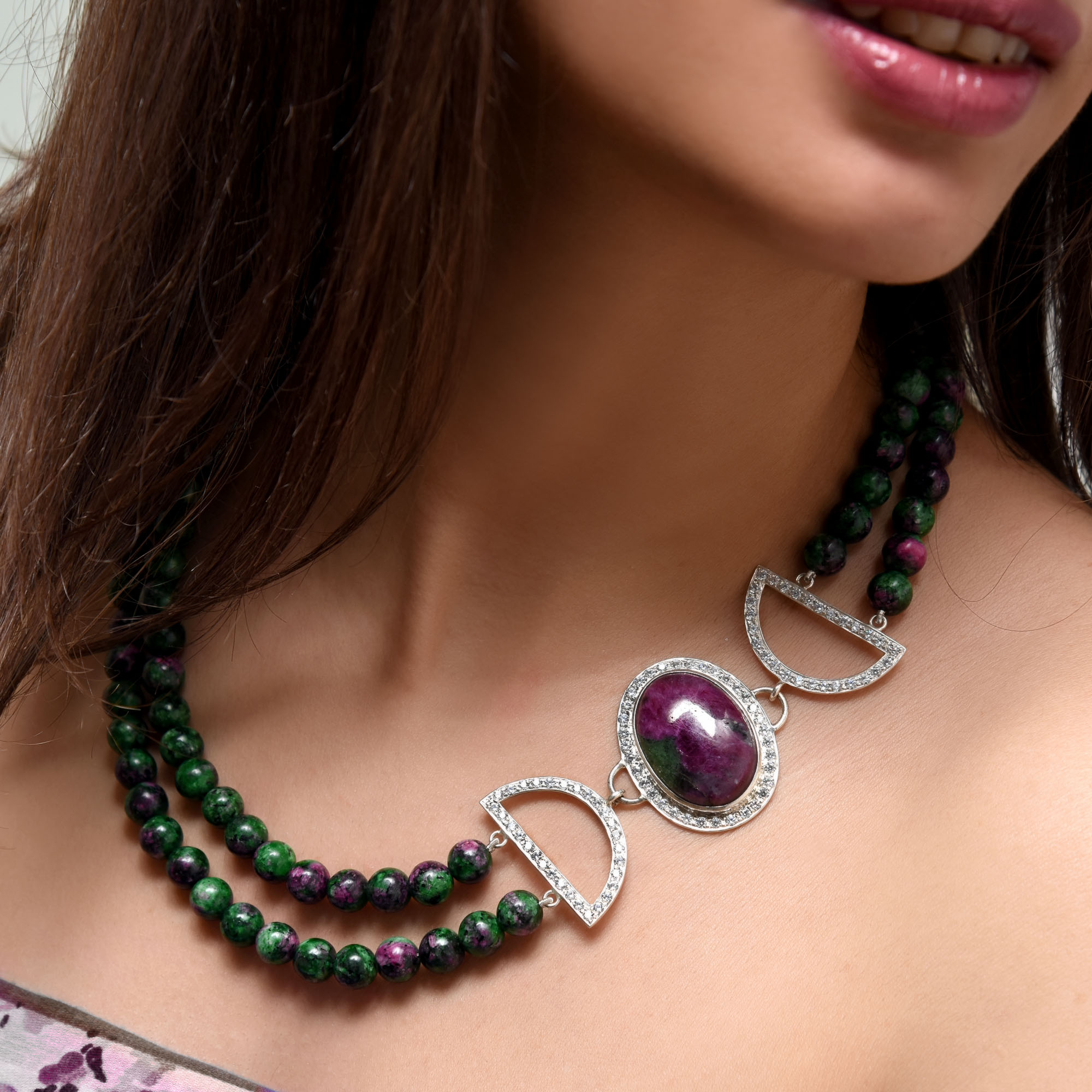 Designer:
Parisa also has other passions besides designing jewelry, She loves studying and during all these years that she was working, she studied and successfully got four master degrees. She has B.SC. in General biology, M.SC. in health sciences, M.A of philosophy, M.A of sociology and M.A of Economics.
Achievements:
"Emerging challenges regarding women's empowerment" State level seminar, Department of Moral and Social Sciences
Mini course on Design of behavioral intervention using clinical trial methodology by Dr. Trevor A Hart,PhD, C.Pscych,Director HIV prevention labratory, Ryerson university of, Canada.
Awards/Honor:
Research competition prize:–Awarded for master's dissertation study at the department research competition academic year 2010-2011 held on the 10th of march 2011
Publication:- Reaching the youth to prevent an abusive adulthood, June2013
She was volunteer at NGO called, Wake up Pune, India for 2 years where they aimed to increase awareness about HIV/AIDS in the larger community, and also to foster a new attitude about HIV in Pune/India.
She has been a Vice president at Glow, Global Organization for Women, since 2015, where they creates a platform for vibrant women to network, collaborate and develop their personal and professional skills by engaging with international and local communities across industries.
Parisa and painting are two inseparable things, she is either painting and sketching or she is designing, she had so many solo exhibitions and never loses interests in painting.